The last two days have been an eye opening experience for me. We went out and about, Christmas shopping and trying to find a Christmas dress and birthday party outfit for Jocelynn. I no longer can shop in the toddler section for Jocelynn (unless they carry size 5X). I wanted to cry! I had to get her party dress and outfit in girls size 4-6x. I know it sounds like not such a big deal, but it is!
Party Dress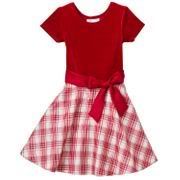 Birthday Top, which I will pair with a very cute pair of jeans!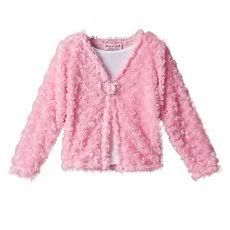 Then, as if Sunday wasn't enough, tonight we went to get Jocelynn a booster seat! After reading the packaging, she was big enough LAST YEAR to be using one, I guess I just wasn't mentally ready. Not so sure I am now, but I guess I don't have a choice! I did cry!
My big girls booster seat!
My baby is no longer a baby! It went way too damn fast!!!!!!! She will be 3 years old in just over 3 weeks! What the hell happened?!?!?!?! Life just flies, and then all of a sudden you realize just how much time has flown by!