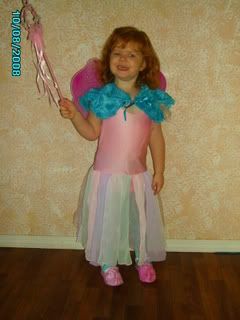 Fairy Princess!!!! 2008
She is so cute in her Halloween costume!She loves to dress up! I am very excited about this year since she will be trick or treating for the first time! (2006 she was too young, we went to family, 2007 she was sick as a dog for trick or treat night) So as long as things go good this year we will be visiting family and the neighbors! Just enough to let her have fun!!!!!
Below are her last 2 costumes!!!!!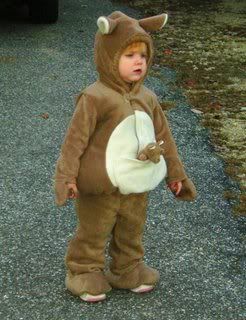 Kangaroo 2007 (The tail and baby kangaroo in the pouch was too cute!!!)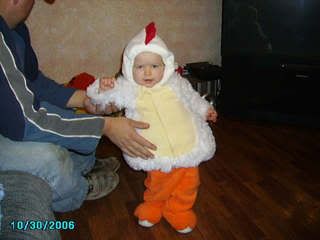 Chicken 2006